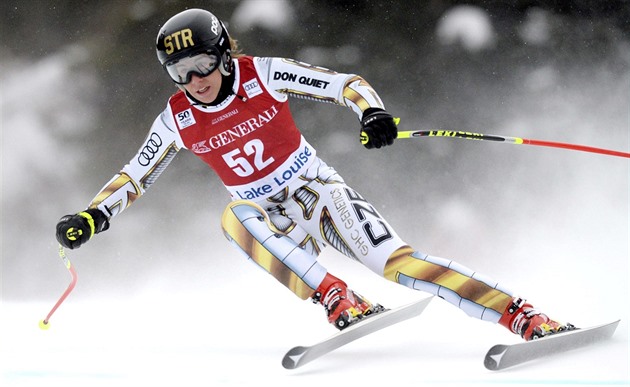 "Maybe I go to school if I can make an exam, or maybe in a mall, because back to 23 December, and there's no time for gifts," he says with a smile.
two planks for one and vice versa passes during the winter at least five times.
"I try to shorten the transition to two days. But there is also a variant where at the end of January we go to the Snowboard World Cup in Bulgaria and the very first day in Svatý Mořice the first training session of the world championship. It's a little bit hardcore, "she admits." How long can a twenty-two-year-old amphibian body resist this?
It was already at the Sochi Olympics. At that time Ledecká competed against the will of physiotherapist Pavel Kolar and his father, Jan Ledecký.She was tortured by a bruised disc, after her last ride she even sat down and sipped with pain.
This summer she again had surgery on her right knee when doctors removed her meniscus. every athlete is injured. Top-class sport is fun, but it's also great fun, "it does not get discouraged.
From the Olympics, the physiotherapist Petra Červenka, who manages her" day-to-day " She works alone every morning and evening as part of regeneration and stretching.
"I'm doing everything I can to protect my body," she says.
She's still only twenty-one. Her body regenerates more quickly than she does in five years.It may be different from the situation, and only a skier will be from Ledecká.
But amphibianism would have surrendered in the near future?
"Probably not. The combination of skiing and snowboarding is still worthwhile from the financial point of view, and I am so interesting to the sponsors. And most importantly, I'm really looking forward to snowboarding now, "says the world champion of parallel slalom with a sparkle in the eye. It always was – alive, competitive and versatile. She had never touched only one thing. "With my brother I was playing ice hockey led by my grandfather ( Jan Klapáč, Olympic medalist ), at the age of two I started skiing, at five with snowboard. And there's no time for hockey, two sports are rich enough…yet, "she laughs.
In the summer, she's kickboxing, playing beach volleyball or surfing the water. If she had to concentrate only on snowboarding or alpine skiing, she would be bored.
There is still a lot of mistakes on skiing, once the top passage goes up, but the lower passage does not go, sometimes it is the opposite. She has already slipped among the top twenty World Cup women.
"I still have big reserves," she says. "But I love them, we have something to work for."
And when they remove them?
"He can be in the top ten," convinced Tomáš Bank.
Then it's just a step to the Olympic medal.