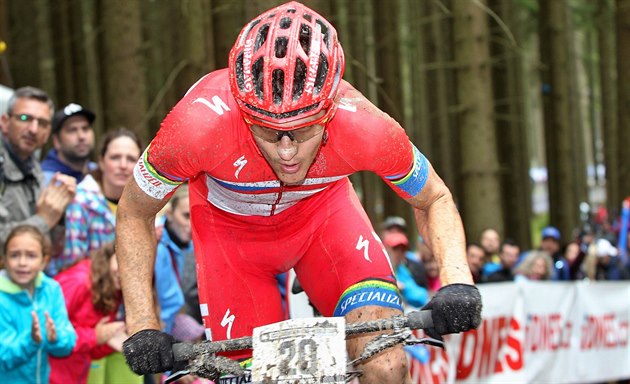 In the upcoming season, for the third time in his career, the challenging Cape Epic junior race in JAR will be able to win in both of these upcoming races.
"I am happy as it is, although the talks were quite long. We laughed longer than expected, but it did well, even though both sides had to retreat. I am quite happy, "said the London Olympic winner and a silver medalist from Rio at a press conference in Prague.
The conditions are relatively the same as they have been, so they enjoy the difficult situation in the cycling world. "We have some bonuses too. Certainly we helped the Olympics and the World Cup in the negotiations.And it's great that I have the support of several strong personal sponsors, so I'll get to Tokyo even if I had a bike to buy at the supermarket, "he said with a smile.
Would like to stay in the same colors until the Olympic plant in Tokyo. "We have an agreement and an option, but we have a very open contract at the same time. It does not mean to me that I'm sure to go to Tokyo, but it will probably be my last Olympics, maybe I'll end her career. And with the mark on which I am going to end, I would like to continue to cooperate. I'd like it to be a Specialized that I've spent the last more than a decade, "said a thirty-one-year-old biker.
Cape Epic is looking forward.Christophe Sauser, who won the race in 2013 and 2015, spurred the start. The 41-year-old Swiss has already finished his career, but has been working for Specialized and is still in the form.
"I cheated him his five-time win, Karl Platt, should kick him back and strive for the sixth victory. And he heard it, it was something for his ego, "Kulhavý said with a smile. "In the beginning, it was such a mocking of fun, but when he found he was still very good at it and he was doing it, he sensed a chance. I think it's like a big challenge, "he added." The race will probably be the biggest competitor in history.At the start, for example, Olympic champion Nino Schurter and other cross country riders, marathon top, but also formerly great roadmakers Cadel Evans and George Hincapie.
Cape Epic is a great preparation for Kulhavý. "It will be replaced by a month and a half of my intense workout. Another major event will be the first World Cup race in New Town in Moravia. That will be a rebound for the season after the Olympics. Then there will be more SP races and the World Championship in the marathon and MS in the cross country at the end of the season in Australia, "Kulhavý said. It will also start in the Czech Republic in the Kolo for Life series.