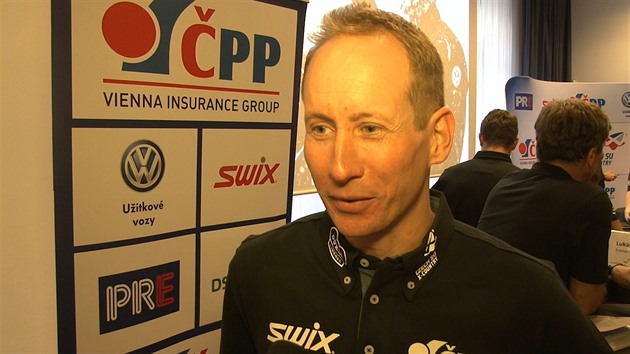 It was an entry! The Team Pioneer Investmants fought for victory in the very first lauf of the Ski Classics series. Rus Ilja Černousov eventually ended in La Sgambeda for just one second after the Norwegian Tord Asle Gjerdalen.
And the second is after two races (the first was a short prologue a week ago in Switzerland) in the overall rating of the series. Excellently in Livigno, Italy, Barbara Jezerek led the eighth! That's why it's clear that Luke Bauer, as the Pioneer Investments Team's boss, was glowing after the race.
"It's a complete bomb, a stunt.Ilja was preparing very well for Ski Classics, but I knew that long distance runs are a different type of racing than the World Cups. That they put other demands on the athlete, so I was uncertain. Ilja was looking good in training, yet I asked myself: Will he ride into twenty, dozens, five? But today I'm excited. I do not know if any other World Cup racer has entered the Ski Classics like that. I've been following him back because the race has not worked well for me, but I've seen he's very active, "says Bauer.
Bauer? We do not know anything
While Chernousov was the focus of the cameras, Bauers shirked.I commented on the Czech Television at the finish: "We do not know anything about his fate." Bauer smiles bitterly and says, "I'm quite glad they did not have the information." And he explains the cause of his sorrow.
Yesterday, I was wrong to choose skis during testing. While Ilja, Barbara and the well-moving Honza Srail praised how great the skis were, I had exactly the opposite feeling. I had problems in a trail that was subcooled. By my mistake, I devalued the excellent selection of service waxes. It was a torture and I wanted to go elsewhere. But before the race, I joked that I was the team leader and I had people to make the results.So my disappointment is redeemed by the enthusiasm of the results of others, "admits the skier from God's Gift.
As the race gradually commutes hobby skiers, the results are not complete. Even so, Bauer could also evaluate the remaining team members. "Honza Srail should be around 30th. He did not do anything wrong and the first part of the race went very well. From Adam Fellner, it was an average race, but we want him to be the first to jump in this world. And Algo Kärp has made a selection of skis like me. "We're talking about it," Lukas Bauer smiles.
The Ski Classics series is now taking a Christmas break, continuing after the New Year in China.